Newsletter Evropského integračního portálu - č. 80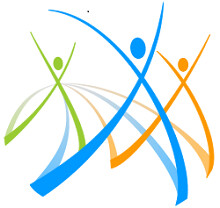 Níže naleznete dubnový newsletter Evropského integračního portálu. Z aktuálního obsahu bychom vás rádi upozornili na následující články:
Domenico Lucano, starosta jihoitalského městečka Riace, byl zařazen na prestižní žebříček 50 vrcholných světových leaderů, každoročně zveřejňovaný časopisem Fortune. Riace bylo podobně jako další odlehlá kalábrijská města postiženo odlivem obyvatelstva na sever Itálie. Když však před 18 lety k jeho břehům připlul člun plný kurdských uprchlíků, Lucano jim nabídl prázdné byty a rekvalifikace. Díky cizincům se podařilo oživit místní ekonomiku, počet obyvatel města se ztrojnásobil a Lucano je vnímán jako jeho zachránce a zároveň jako představitel jednoho z nejúspěšnějších integračních projektů v Itálii.
Evropská komise zveřejnila výzvu k předkládání projektů v programu Creative Europe - Podpora integrace uprchlíků (EACEA/12/2016). Cílem výzvy je podpořit kulturní, audiovizuální a mezioborové projekty zaměřené na integraci uprchlíků do evropských společností, posílit vzájemné porozumění, mezikulturní a mezináboženský dialog. Termín pro podání grantových žádostí je 28. duben 2016.
E-Newsletter
11 April 2016 / Issue n°80
WELCOME! This is the 80th issue of the European Web Site on Integration's newsletter. Every month, the Editorial team of the European Web Site on Integration sends you a selection of content recently published on the Site.
Creative Europe's call for proposals: Support for Refugee Integration
Creative Europe Programme has published a call for proposals EACEA/12/2016 to support refugee integration as a cross-sectoral strand. The European Commission has revised its work programme for 2016 to include specific measures supporting the integration of refugees and encouraging mutual understanding between refugees and host populations in Europe. For the purposes of this call for proposals, the key protagonists will be creative and cultural operators. More requirements
---
Call for proposals for policy reform: Social inclusion through education, training and youth
A Call for Proposals EACEA 05/2016 has been launched under the Erasmus+ Programme, Key Action 3: support for policy reform — initiatives for policy innovation. The focus is social inclusion through education and training, and the deadline for application is 30 May 2016. Proposals should support projects which aim at up-scaling and disseminating innovative good practices falling under the scope of the so-called Paris Declaration. More requirements
---
Human rights institutions denounce xenophobic attacks
On the International Day for the Elimination of Racial Discrimination (21 March 2016), the heads of Europe's main intergovernmental human rights institutions called for a strong response to xenophobic attacks against migrants, asylum seekers and refugees, and call on governments and state authorities to uphold their international obligations. Continue reading
Upcoming Events
Luxembourg - International conference on statelessness
15/04/2016 09:00
(Campus Kirchberg of the University of Luxembourg - 6, rue Richard Coudenhove-Kalergi – Room Paul Feidert)
The Luxembourg National Contact Point of the European Migration Network (LU EMN NCP) is organising a Conference on Statelessness on the Campus Kirchberg of the University of Luxembourg. The Conference taking place on 15 April 2016 will address ways to tackle statelessness and allow the…
Hildesheim - Konferenz "Nach der Flucht Bildungspartizipation neu zugewanderter Kinder und Jugendlicher"
22/04/2016 08:15
(Stiftung Universität Hildesheim Hauptcampus Audimax Universitätsplatz 1 31141 Hildesheim)
Schätzungen gehen davon aus, dass knapp die Hälfte der Menschen, die derzeit nach Deutschland zuwandern, Kinder, Jugendliche und junge Erwachsene sind. Sie müssen nicht nur untergebracht und versorgt werden, ihnen ist auch eine Zukunftsperspektive zu eröffnen. Dabei spielt…
First Hearing of Citizens' Commission on Islam, Participation and Public Life
23/04/2016 09:00
(Council House - Victoria Square City Centre, Birmingham B1 1BB)
The first hearing of the Citizens Commission on Islam, Participation and Public Life will be held in Birmingham on Saturday 23 April at the Council House. Launched in September 2015, the Commission is chaired by the former Conservative Attorney General, Dominic Grieve QC and is…
Brussels - European Union in International Affairs (EUIA) Conference on Migration and Diversity
11/05/2016 09:00
(Koninklijke Vlaamse Academie van België voor Wetenschappen en Kunsten (KVAB) Paleis der Academiën Hertogsstraat 1 1000 Brussel)
The Institute for European Studies at the Vrije Universiteit Brussel (IES-VUB), the Institut d'Études Européennes at the Université Libre de Bruxelles (IEE-ULB), the United Nations University Institute on Comparative Regional Integration Studies…
---
Sweden: Government presents content of upcoming migration bill
Last Wednesday 6 April 2016, the Swedish government presented the content of its upcoming migration bill at a press conference. Proposals include the introduction of temporary residence permits and limitations to the family reunification right, with stricter income requirement. The law…
Spain: Best labour market contribution of immigrants since 2008 observed in January 2016
At the end of January 2016, there were 1,600,822 working immigrants enrolled in the Spanish social security system. This represents a decrease of 27,016 foreign contributors compared to the end of 2015. However, due to the end of the Christmas campaign, it is normal for occupation levels to…
France: Difficulté accrue d'accès aux titres de séjours pour les personnes étrangères.
L'association d'aide aux étrangers Cimade a publié le 16 mars 2016, un rapport sur l'accès aux préfectures pour les étrangers. Fondé sur les constats faits dans ses 131 permanences d'accueil, l'association analyse comment,…
Poland: Refugees live in substandard housing conditions, study says
The Association for Legal Intervention recently published the results of the monitoring of housing conditions of refugees in four Polish cities: Białystok, Lublin (and surroundings), Łomża and Warsaw (and sorroundings). According to the study, the majority of foreigners granted international…
Belgium: Thousands of Complaints against a press group for incitement to hatred
The Belgian Journalistic Deontology Council (CDJ) received thousands of grievances against the press group Sudpresse which titled its 24 February 2016 front pages " Migrants Invasion: the Threatened Seaside of Belgium! ". These complaints originate almost exclusively from…
Portugal: President meets 17 religious confessions on his Inauguration day
Mr. Marcelo Rebelo de Sousa took office on 9 March 2016. On the same day, the recently elected Portuguese President participated in an Interreligious Meeting at Lisbon's Central Mosque in which representatives of 17 religious confessions were present. In this unique ceremony, the…
Austria: Multiplication of guidebooks and courses for refugees on Austrian Society
The Red Cross recently presented its guidebook for refugees " Arrived " . The 146-page brochure, with a print run of 60,000 pieces, primarily targets newly arrived asylum seekers in Austria who can find answers to the main questions about life in Austria. The brochure…
Italy: Integration model of small village Riace acknowledged by Fortune magazine
Domenico Lucano is the mayor of Riace, a small village situated in the coastal area of Calabria, namely one of the poorest regions of southern Italy. He has been recently included by the prestigious business magazine Fortune in its top-50 world's greatest leaders for his achievements in…
Netherlands: Increasingly, (public) organisations demand integration policies
With the rise of newcomers (asylum seekers from war-torn countries) and their families, the Netherlands has seen a rise in the demand for integration policies from the population and (public) organisations. Former Ministers from various political parties, aldermen from different provinces as…
Germany: Muslim organisations form umbrella group to help refugees
Three of the most important German Muslim organisations have come together to establish a new umbrella organisation to help refugees. The Central Council of Muslims in Germany, Islamic Council of Germany and Islamic Society of Shiite Communities announced the formation of the refugee aid…
---
Integration Practices recently uploaded
Migrantour Paris - Quand tourisme rime avec diversité culturelle
De décembre 2013 à juillet 2015, neuf métropoles (Turin, Rome, Florence, Milan, Gênes, Valence, Lisbonne, Marseille et Paris) ont abrité Migrantour, le projet touristique européen promouvant la diversité culturelle de ses…
---
Latest funding information

Slovakia: US Embassy accepts grant proposals covering migrant integration
The US Embassy is accepting grant proposals through scheme of up to $10,000. Proposals exceeding $10,000 will be considered on a case-by-case basis. The activities must be performed by local representatives of the civil society, non-governmental organisations or universities. There are…
Latest documents

New evidence that England is now a more tolerant and confident multicultural society
A report from Hope not Hate, based on polling of more than 4,000 people, has found that attitudes towards race, religion and identity have become more positive since its base-line report in 2011. Its latest report, Fear and Hope 2016: Race, faith and belonging in today's England , finds…
European Parliament Resolution on women refugees and asylum seekers
The European Parliament adopted a resolution of 8 March 2016 on the situation of women refugees and asylum seekers in the EU (2015/2325(INI)) . The resolution contains several recommendations critical for integration: Calls on the Member States to develop and implement specific measures to…
EC study on diversity in teaching profession
This study consolidates the evidence base across the EU28 regarding the diversity of the teaching workforce with regard to migrant and/or minority background. Increasing diversity within the teaching profession is one potential response to the evolving needs of an increasingly…
Training package against discrimination, abuse and exploitation
This material was elaborated within the project "Discrimination of immigrants in the field of civil rights", implemented by the Romanian Association for Health Promotion, in partnership with the Academic Society of Romania and the National Council for Combating Discrimination. The training…
Country information sheets recently updated

---
Lithuania - Luxembourg - Malta - Netherlands - Poland - Portugal - Romania - Slovakia - Slovenia - UK
20. 4. 16