Newsletter Evropského integračního portálu - č. 77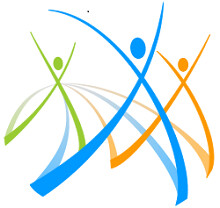 Níže naleznete aktuální newsletter Evropského integračního portálu. Z obsahu bychom vás rádi upozornili na následující informace:
Imigraci v současnosti považuje 58 % evropské veřejnosti za nejdůležitější téma evropských i národních politik. Čtvrtina dotazovaných považuje za nejdůležitější téma terorismus či ekonomickou situaci. Informaci přináší podzimní šetření Eurobarometru, zveřejněné v loňském prosinci.

Evropské fórum mládeže (YFJ) přináší výsledky výzkumu kombinované diskriminace mladých lidí z etnických a náboženských menšin v zemích Rady Evropy.
E-Newsletter
13 January 2016 / Issue 77
WELCOME! This is the 77th issue of the European Web Site on Integration's newsletter. Every month, the Editorial team of the European Web Site on Integration sends you a selection of content recently published on the Site.
---
Immigration now public's top priority at EU and national level
Immigration is now considered by the public to be, by far, the most important issue facing the EU and national governments, according to the Autumn 2015 Standard Eurobarometer 84 published last December. Already in spring 2015, economic issues were for the first time displaced by immigration as the public's top issue for the European Union. Immigration continues to skyrocket up the public agenda, rising 20-points since spring 2015 to become the top issue for 58% of the European public.
---
Survey findings on multiple discrimination among youth in Europe
On 10 December, the European Youth Forum published the results of a 2014 online exploratory survey about the effects of multiple discrimination on 495 young people aged between 18-35 across Council of Europe countries.
The report presents the situation of young women belonging to ethnic or religious minorities or migrant communities.
Upcoming Events
Ireland: Conference for Practitioners on anti-Muslim Racism
21/01/2016 10:00
(The Connolly Room, Liberty Hall. Eden Quay. Dublin 1)
This full day conference is aimed at strengthening the understanding of anti-Muslim racism in Ireland, identifying community based practical steps and responses to be implemented by practitioners and communities. The conference will bring together community workers, youth workers, educators…
London - Annual discrimination law conference 2016
22/01/2016 08:45
(TUC Congress House, Great Russell Street, London WC1B 3LS)
Organised by the Trades Union Congress and Equal Opportunities Review, this conference will give trade unions, law centres, advice agencies and other voluntary organisations the chance to hear leading barristers give their views on the latest legislative developments and landmark equality cases.…
Brussels - European Dialogue on Skills and Migration
28/01/2016 08:30
(Cercle de Lorraine, Brussels)
The European Commission is organising on 27-28 January 2016 the first European Dialogue on Skills and Migration. In preparation of a possible reform of the EU Blue Card and a new Commission communication on legal migration and integration, the dialogue will help the Commission to better…
---
Poland: Better access to residence and work permits for international PhD students
Starting from 1 January 2016, international PhD students will benefit from new facilitations with regard to their stay and access to the Polish labour market. Foreigners participating in part-time doctoral studies will gain the right to legalise their stay in Poland on the basis of a…
Czech Republic: New fund to help refugees initiated by Chamber of Commerce
The Association for Integration and Migration and the Czech Chamber of Commerce have announced the establishment of a fund dedicated to aid to refugees . The initiative came from the Chamber of Commerce which approached Czech firms. 738 of them responded positively, promising to make a donation…
United Kingdom: Local authorities started supporting Syrians under national resettlement scheme
The UK government had committed to resettle up to 20,000 refugees from the Syrian region over the next five years. Local authorities, which are key partners in delivering this goal, have accomplished the resettlement of 1,000 Syrian refugees in the UK so far, under the…
Finland: Stricter requirements for family reunification on their way
The Finnish government is tightening the requirements for family reunification as it anticipates a flood of applications from refugees hoping to live with their families. In addition to strict regulations introduced over the past few years, such as a certain level of income in order to be…
Belgium: Center for Equal Opportunities published a brochure to fight discrimination in housing
The Centre for Equal Opportunities launched a brochure entitled " Discrimination in housing ". The booklet targets tenants and landlords, but also professionals such real estate agents and associations involved in the field of housing. It was produced in collaboration with the Minister for…
France: Campagne nationale "Debout contre le racisme"
"La France a souvent été travaillée par des propos de haine et des actes de racisme. Mais ces propos et ces actes provoquaient l'indignation de la majorité et disqualifiaient leurs auteurs. La dynamique actuelle est celle de l'inversion de cet heureux…
Spain: Political participation of immigrants in parties' programmes for 2015 national election
Prior to 20 December 2015 national elections, different political parties advocated for increasing voting rights to foreigners . Currently only third country nationals from 12 states that have signed reciprocity agreements with Spain can participate to local elections. In…
---
Integration Practices recently uploaded
Integrating - Migrants workers' integration through information provison
Odemira is the largest municipality in the country in terms of territory. It is currently hosting approximately half of immigrants residing in the district of Beja (48,5% of a total of 6836 individuals in 2014) and coming from 23 different countries, if only third-countries are taken into…
---
Latest funding information

Europe: EC opens new applications for financial support to projects against intolerance
As part of its Annual Plan for the Rights, Equality and Citizenship Program, the European Commission opened applications for financial support for transnational projects aiming to prevent and combat racism, xenophobia, homophobia and other forms of intolerance - JUST / 2015 / RRAC / AG . The bid…
Czech Republic: "Integration of Foreigners 2016", call for proposals from the Interior Ministry
Interior Ministry´s Department of Asylum and Migration Policy (OAMP) announces a call for proposals for non-governmental organisations active in the field of foreigners integration. The following activities will be supported: Direct assistance to foreigners at the OAMP branches Street work…
---
Lithuania - Luxembourg - Malta - Netherlands - Poland - Portugal - Romania - Slovakia - Slovenia - UK
28. 1. 16