Newsletter Evropského integračního portálu - č. 86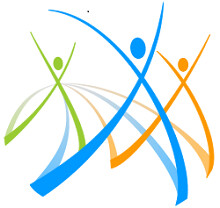 Níže naleznete říjnový newsletter Evropského integračního portálu.
DG Growth zveřejnil grantovou výzvu na rozvoj spolupráce organizací působících v oblasti podpory podnikatelských aktivit imigrantů. Projekty s rozpočtem do výše 375 000 EUR mohou být až tříleté. Deadline pro podání grantových žádostí je 20. prosinec 2016.
Think-tank Migration Policy Centre spolu s nadací Bertelsmann Stiftung zveřejnil studii, která mapuje politiky integrace uprchlíků a azylantů na pracovním trhu vybraných členských států EU. Jaká opatření byla přijata a fungují? Podívejte se.
Evropská síť EUROCITIES v novém manuálu doporučuje členským městům, jak vhodně nastavit dlouhodobé strategie v oblasti kultury tak, aby posilovaly sociální soudržnost a podporovaly lepší začleňování cizinců.
EWSI ČR na sociálních sítích:
FB MigraceOnline.cz FB EWSI ČR TWITTER EWSI ČR #MigrantIntegrationEU

E-Newsletter
14 October 2016 / Issue 86
WELCOME!
This 86th issue of the European Web Site on Integration's newsletter features a selection of the latest news, funding opportunities and documents in the field of integration, as well as upcoming events in Member States.
European News
On the European level, the editorial team has pinned down the following :
Call for proposals for migrant entrepreneurship support schemes
Projects receiving this EU-funding from DG Growth will focus on the networking of organisations working in the field of migrant entrepreneurship, while facilitating mutual learning, the exchange of good practice and the emergence of strategic collaborations. Eligibility criteria
From Refugees to Workers. Mapping Labour-Market Integration Support Measures
This study identifies policies and practices being implemented in different EU Member States to facilitate the labour market integration of recent refugees and asylum seekers. Are they effective?
Guidelines for cities on the role of culture in integration
In its recommendations on developing a long-term strategy on culture for the integration of migrants, EUROCITIES provides a comprehensive signpost to how cities can foster social cohesion and an environment of mutual understanding through cultural means. Major elements are ...
---
Upcoming Events
Brussels - Awards ceremony of the 2016 European Social Innovation Competition
27/10/2016 14:00
(Albert Hall Complex Eudore Pirmez 9 Brussels)
On 27 October 2016 at the Albert Hall in Brussels, the three winners of the 2016 Social Innovation Competition will be awarded and receive a prize of €50,000 each. This ceremony marks the culmination of this year's competition to find innovative ideas to realise the potential of refugees…
Read More
Dublin - Enfranchising Ireland? Identity, citizenship and state
20/10/2016 09:00
(Royal Irish Academy 19 Dawson Street 2 Dublin Ireland)
The Historical Studies Committee of the Royal Irish Academy, in association with the Department of Justice and Equality and the National University of Ireland in Galway are organising a multi-disciplinary conference on the theme of citizenship and identity. The origins and evolution of…
Read More
Vilnius - Languages for work and social integration
20/10/2016 10:30
(National Museum – Palace of the Grand Dukes of Lithuania - Katedros a. 4, Vilnius 35240, Lithuania)
The Soros International House (SIH) is inviting participants to the international conference Languages for work and social integration , which will take place on 20 October 2016 at the Lithuanian National Museum in Vilnius. The conference is the final event of the lifelong learning project…
Read More
Olomouc - Legal responses to forced mass migration - regional approaches and perspectives
21/10/2016 13:00
(Faculty of Law Palacký University Olomouc Tř. 17. listopadu 8 771 11 Olomouc Czech Republic)
Since 2015, the European Union has been facing significant flows of migrants and refugees, which resulted in what many call migration crisis. This has raised questions concerning the EU´s asylum and migration policy, as well as relevant EU response mechanisms and their legal underpinnings.…
Read More
Lisbon - 10th edition of the ImigrArte Festival
12/11/2016 10:00
(Ateneu Comercial Rua Portas de Santo Antão nº110 1150-269 Lisboa, Portugal)
Lisbon is once more hosting the ImigrArte Festival. Organised entirely by volunteers of as many as 30 immigrant associations, this festival is considered as an important social and cultural event. It involves the voluntary participation of 250 artists from more than 25 countries and is…
Read More
London - European attitudes to immigration
16/11/2016 09:00
(The British Academy, 10-11 Carlton House Terrace, London SW1Y 5AH)
This one-day conference organised by the British Academy will draw on new data from the latest round of the European Social Survey to address key questions surrounding British attitudes towards migration in a European context and will explore the implications of the findings for policy-makers.…
Read More
Click here for more events
---
Latest News
Greece: EU increases funding for refugee reception
The European Commission announced 115 million euros in extra funding last Saturday to help Greece deal with migrants. The additional financial support aims 'to improve conditions for refugees in Greece, and make a difference ahead of the upcoming winter,' says EU aid and crisis management…
Read More
Portugal: Refugee Council seeks supportive landlords
Portugal is expected to host and integrate close to 5 thousand refugees. Despite the 52 municipalities that have expressed their willingness to host refugees, the lack of council housing is a challenge faced by many local authorities. The need is particularly urgent in the municipalities of…
Read More
France : Résultats inquiétants d'une étude sur les discriminations à l'emploi
Ce lundi 19 septembre, le Défenseur des droits a publié les résultats d'un appel à témoignage lancé au printemps 2016 sur les discriminations liées à l'origine dans l'accès à l'emploi. 60% des…
Read More
Sweden: Increase of refugee resettlement quota from 1800 to 5000 per year
Last night, world leaders met at UN headquarters in New York to discuss the global refugee crisis. As one of the co-organisers, Sweden, through Prime Minister Löfven, announced that the Social Democratic and Green Party government have concluded an agreement with the Centre-right…
Read More
Latvia: Relocated refugees are leaving Latvia for Germany
As reported by the Latvian state television in the programme Aizliegtais Paņēmiens (Forbidden Methods) on 5 September, 21 out of the 23 members of the first group of refugees who have arrived in Latvia through the EU relocation programme have left the country for Germany. Lowered benefits…
Read More
Denmark: Non-renewal of residence permits of 1,200 Somalis to be reevaluated
1,200 Somalis, previously granted international protection in Denmark, have been at risk of expulsion during the past weeks. According to the Danish authorities, the overall situation in parts of Somalia is now stable enough to withdraw or deny renewal of their residence permits. However, on 19…
Read More
Poland: B1 language level required for permanent residents and 'new' citizens
The knowledge of the Polish language at the intermediate level (B1), confirmed by a state certificate, is to be a requirement for obtaining a permanent residence permit or a long-term EU residence permit, pursuant to the draft amendments to the Act on foreigners . Foreigners of Polish origin,…
Read More
Austria: The 2016 Intercultural Achievement Awards go to ...
On 7 September 2016, the Ceremony of the Intercultural Achievement Award (IAA) took place in Vienna, in the presence of Federal Minister of Integration Sebastian Kurz. The event honoured five successful and innovative projects in the field of intercultural dialogue, both in Austria and on a…
Read More
Click here for more news
---
Integration Practices Recently Uploaded
Diversity is Tasty, a culinary media campaign in Bulgaria
Diversity is Tasty is a national media campaign that puts the culinary added-value of foreigners (EU citizens and third country nationals, including refugees) in the Bulgarian culture under the spotlight. It aims at fighting discrimination, xenophobia and hate speech, by celebrating diversity.
Read More
Click here for more integration practices
Share your own good practice with the rest of the community! Click here
---
Latest Funding Information
Ireland: Asylum, Migration and Integration Fund (AMIF) 2014-2020 - Call for Proposal
The Department of Justice and Equality has opened a Call for Proposal seeking applications for project funding under the European Union Asylum, Migration and Integration Fund (AMIF) 2014-2020. Funding is available for Reception, Integration and Capacity Building actions that address one of the…
Read More
Europe: New EU funding available to foster entrepreneurship among young migrants
DG Growth is launching a call for proposals 'Entrepreneurial capacity building for young migrants' with the purpose of supporting the creation, improvement and wider distribution of support schemes for entrepreneurs born outside the EU, with a particular focus on newly arrived and…
Read More
Czech Republic: Open tender for the 2017-19 refugee integration services provider
The Interior Ministry is looking for a general provider of integration services for beneficiaries of international protection during the period 2017-2019. 500 million CZK (around 18.5 million EUR) are announced to be earmarked for 6.000 refugees in the next 3 years. Following the publication of…
Read More
EU open call to foster tolerance and mutual respect
With this call for proposals, DG Justice wants to support dialogue and exchange of best practice, which will assist Member States and national practitioners in fostering tolerance and mutual respect, as well as in developing tools and practices to effectively prevent and combat bias-motivated…
Read More
EU funding to support MS implement EU Framework Decision on combating racism and xenophobia
With this action grants, DG Justice wants to support Member States' authorities in the identification and exchange of best practices in order to ensure correct and full implementation of the EU Framework Decision on combating racism and xenophobia by means of criminal law. The call is…
Read More
Click here for more funding information
---
Latest Documents
Order JUS / 1625/2016 on procedures for granting Spanish nationality by residence.
The purpose of this Order is to develop the precepts of the Royal Decree 1004/2015 of 6 November, approving the regulation establishing the procedure for the acquisition of Spanish citizenship by residence and to establish the necessary guidelines approved for its proper application. The…
Read More
Guide for Employers - Training and employing refugees and asylum
The Belgian employers organisation, Federation of Enterprises in Belgium, has launched a new guide of good practices for the recruitment and training of refugees or asylum seekers. It contains a series of advises concerning administrative needs, lists difficulties that are plausible to emerge…
Read More
Protocol of appointing refugee integration coordinators in Lithuanian municipalities
Lithuanian municipalities have been asked to appoint representatives, which will be officially responsible for coordinating refugee integration at the local level. This documents was prepared by the Ministry of Social Security and Labour. It informs about the appointment (sets the list) of…
Read More
Lehrerbildung in der Einwanderungsgesellschaft Qualifizierung für den Normalfall Vielfalt
Lehrkräfte werden in den meisten Bundesländern immer noch unzureichend auf den Unterrichtsalltag in der Einwanderungsgesellschaft vorbereitet. In der Lehrerfortbildung gibt es bundesweit immer noch zu wenig Qualifizierungsangebote zu Sprachförderung und kultureller Vielfalt. Auch…
Read More
Human Capital, Values, and Attitudes of Persons Seeking Refuge in Austria in 2015
Since its inception in 2010, the Arab Spring has evolved into a situation of violent conflict in many countries, leading to high levels of migration from the affected region, mainly originating from Syria, Iraq and Afghanistan. Given the social impact of the large number of individuals applying…
Read More
Click here for more documents
---
EWSI on social networks: Stay up-to-date on integration news !
The European Web Site on Integration is present on social networks, with dedicated country accounts on Twitter and Facebook.
Subscribe to these accounts by clicking on the links below and stay up-to-date on integration news!

Follow us on Twitter
@EWSI_Belgium - @EWSI_Cyprus - @EWSI_CZECH - @EWSI_Denmark - @EWSIFinland - @EWSI_Greece - EWSI_Italy
@EWSI_Latvia - @EWSI_Malta - @EWSI Luxembourg - @EWSI_Malta - @EWSINetherlands - @EWSIFrance
@EWSI_Portugal - EWSI_Romania - @EWSI_Slovakia - @EWSI_Slovenia - @EWSI_Spain - @EWSI_UK
Like us on Facebook
Belgium - Bulgaria - Croatia - Cyprus - Czech Republic - Finland - Germany - Greece - Ireland - Italy - Latvia
Lithuania - Luxembourg - Malta - Netherlands - Poland - Portugal - Romania - Slovakia - Slovenia - UK
26. 10. 16