Newsletter Evropského integračního portálu - č. 85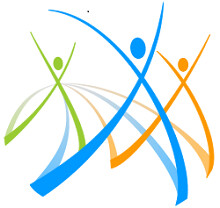 Níže naleznete zářijový newsletter Evropského integračního portálu.
EWSI tento měsíc zveřejnilo analýzu ubytování imigrantů v Evropě. Text poskytuje přehled nejnovějších dat (statistiky Eurostatu, ukazatele OECD či MIPEX) a seznamuje čtenáře se současnou situací v této oblasti. K dispozici jsou rovněž doporučení pro tvůrce politik či přehledy inovativních projektů. Analýza je k dispozici zde.
Kromě toho zde najdete další zajímavé novinky, dokumenty i informace o nadcházejících událostech či grantových možnostech.
---
EWSI ČR na sociálních sítích:
FB MigraceOnline.cz FB EWSI ČR TWITTER EWSI ČR #MigrantIntegrationEU
E-Newsletter
12 September 2016 / Issue 85
WELCOME!
Last week, the European Web Site on Integration published an analysis on Immigrant Housing in Europe. The text provides an overview of the latest European information on the issue and guides users through the housing-related content available on the Website.
The analysis presents the current state of immigrant housing in Europe, by articulating of the most recent MIPEX results, Eurostat statistics and OECD indicators. A section is dedicated to the specific needs and difficulties encountered by beneficiaries of international protection. It also puts forward a number of policy recommendations from sources such as the European Handbook on Integration and the CLIP Cities for Local Integration Policies report on Migrant Housing. Finally, it highlights a number of innovative European, national and local housing projects initiated by authorities, established NGOs, as well citizens. Read the full analysis
This 85th issue of the Web Site's newsletter also features the usual selection of upcoming events, as well as latest news, funding opportunities and documents in the field of integration:
---
Upcoming Events
Athens - International conference: Europe in Discourse (Identity, Diversity, Borders)
23/09/2016 09:00
(Hellenic American College, 22 Massalias St., 10680 Athens, Greece)
The Conference seeks to examine issues in the ongoing construction of European identity, including notions of diversity and (physical and symbolic) borders. It will focus on critical investigations that draw on discourse theory or bottom-up textual analysis to investigate these topics from the…
Read More
Bamberg - Closed Societies: 38th Congress of the German Sociological Association
26/09/2016 09:00
(Universität Bamberg, Kapuzinerstraße 16, 96047 Bamberg)
The 38th congress of the German Sociological Association (GSA), taking place from 26 to 30 September 2016, will analyse 'Closed Societies', in light of current social dynamics, including the "refugee crisis" which has led Europe and other regions to close their borders. The congress aims at…
Read More
Berlin - Tagung: Diskriminierung im Bildungsbereich abbauen
29/09/2016 09:30
(Wissenschaftszentrum Berlin für Sozialforschung, Reichpietschufer 50, 10785 Berlin)
Der Schutz vor Diskriminierung ist ein wesentliches Strukturprinzip des Menschenrechts auf Bildung. Zudem sind die Staaten gehalten, durch Maßnahmen wie Menschenrechtsbildung alle Menschen darin zu stärken, Diskriminierung abzubauen. Der Begriff der Diskriminierung wird sowohl in…
Read More
Dublin - Equality Then, Now and Future: Creating more equal and inclusive society
29/09/2016 10:00
(Wynne's Hotel, 39 Abbey Street, 1)
To mark its 15th anniversary, the national network of migrant women living in Ireland Akidwa is hosting a conference in collaboration with the Migrant for Ireland Coalition. The conference is organised to: acknowledge and celebrate diversity celebrate contribution made by migrants in Ireland in…
Read More
Luxembourg - Differences and discontinuities in a Europe without borders
04/10/2016 16:00
(Université du Luxembourg (Belval Campus), Maison du Savoir, Avenue de l'Université 2, L-4365 Esch-sur-Alzette)
With the abolition of regular border controls in Schengen Europe, the field of Border Studies has opened up new objects of research including social constructivist approaches and relational thinking. The idea of a 'borderless world' has become popular, with a certain sensibility for…
Read More
Click here for more events
---
Latest News
Sweden: New reception system for unaccompanied minors as of July 2017
In the aftermath of the dramatic increase in the numbers of newcomer unaccompanied minors in 2015 - 35,369 applied for asylum in Sweden -, the Government has set up a new reception system for them. The 2 main reasons for this changes are that the current system is too complicated and…
Read More
United Kingdom: Labour abuses of low-skilled migrant lead to exploitation
In a new report identifying labour abuses, from relatively minor infractions to extreme exploitation and slavery, expert of the Labour Exploitation Advisory Group (LEAG) have identified a strong causal link between labour abuses and labour exploitation within UK labour sectors dominated by…
Read More
Ireland: #Participate! New campaign to boost political participation of migrants
As part of the Participate project, funded by the European Commission and the Open Society Foundation, the Immigrant Council of Ireland and Nasc Ireland launched a series of events aimed at increasing the civic and political participation of EU and non-EU migrants. Ten events will take…
Read More
Bulgaria: New integration regulation for refugees includes signature of an agreement
On 10 August 2016, the Bulgarian government adopted a Regulation on the terms and conditions of making, implementing and terminating the agreement for the integration of foreigners granted asylum or international protection. Decree N 208/12.8.2016 adopting the Regulation was published…
Read More
Malta: NGO creates a Migrant Skills Register
The African Media Association Malta, with financial assistance from the Small Initiatives Support Scheme of the Malta Council for the Voluntary sector, has launched a new Migrant Skills Register, reported Times of Malta . The aim of this register is to list the skills of African…
Read More
Greece: Mosque bill finally approved with the support of most parties
After a tense Parliamentary session on Thursday 04 August, MP's have approved the Mosque bill with 206 votes in favour and 24 against. The new law foresees the disbursement of 946,000 euros from the State Budget to the construction of the capital's first official mosque. The…
Read More
Czech Republic: New offer of specialised language courses for Medics available in Prague
A good knowledge of the Czech language is one of the requirements for foreign healthcare professionals aspiring to have a medical license in the Czech republic. The Institute for Language and Preparatory Studies of Prague´s Charles Univesity will therefore offer a specialised Czech…
Read More
Deutschland: Flüchtlinge beleben den Wohnungsbau
Jahrzehntelang wurde der Mangel an bezahlbarem Wohnraum in Großstädten weitgehend ignoriert, doch die steigende Zahl von anerkannten Flüchtlingen, die eine langfristige Unterkunft benötigen, hat das Thema nun wieder auf die Tagesordnung gebracht. In den letzten Monaten ist…
Read More
Click here for more news
---
Latest Funding Information
Europe: New EU funding available to foster entrepreneurship among young migrants
DG Growth is launching a call for proposals 'Entrepreneurial capacity building for young migrants' with the purpose of supporting the creation, improvement and wider distribution of support schemes for entrepreneurs born outside the EU, with a particular focus on newly arrived and…
Read More
Europe: New Horizon 2020 funds on migration policy
The European Commission has adjusted its 2017 research funding plans to make migration a greater priority for EU policy-oriented research (see IP/15/5831), with a budget of €8.5 billion. In response to the migration crisis funding is made available to coordinate research…
Read More
Click here for more funding information
---
Latest Documents
EU Guidebook to Promote and Support Migrant Entrepreneurship
Following the February 2016 European workshop on migrant entrepreneurship, an evaluation and analysis of good practices in promoting and supporting migrant entrepreneurship was undertaken. Its results are presented in a guidebook which offers practical advice and 22 examples of good…
Read More
Guide for psychological intervention with Immigrants and Refugees
The Guide for psychological intervention with Immigrants and Refugees lists traumatic events that immigrants and refugees might have suffered, such as the loss of homes and loved ones, the destruction of social support networks, etc. It includes a set of proposals for social,…
Read More
Brochure: What is a refugee?
Belgian NGO CIRE has set up the brochure What is a refugee (Qu'est-ce qu'un réfugié, in French ) with the goal of explaining who refugees and asylum seekers are and of helping citizens understand the difference between these 2 groups. The brochure includes facts…
Read More
Changes in immigration status and purpose of stay in EU
This study examined the different legal frameworks, procedures and practices in place in the Member States to enable third-country nationals to change migration status, as well as the conditions associated with such changes. It also looked at existing obstacles and good practices. Some of the…
Read More
Does migration 'pay off' for migrant health workers?
In the past two decades, there was a significant increase in the international labour migration in the health sector due to the shortages of physicians, nurses and midwives, pharmacists and other paramedical workers. This study uses the multi-country WageIndicator that provides detailed…
Read More
Click here for more documents
---
Country Information Sheets Recently Updated
Portugal
Click to view
Click here for country information sheets
---
EWSI on social networks: Stay up-to-date on integration news !
The European Web Site on Integration is present on social networks, with dedicated country accounts on Twitter and Facebook.
Subscribe to these accounts by clicking on the links below and stay up-to-date on integration news!

Follow us on Twitter
@EWSI_Belgium - @EWSI_Cyprus - @EWSI_CZECH - @EWSI_Denmark - @EWSIFinland - @EWSI_Greece - EWSI_Italy
@EWSI_Latvia - @EWSI_Malta - @EWSI Luxembourg - @EWSI_Malta - @EWSINetherlands - @EWSIFrance
@EWSI_Portugal - EWSI_Romania - @EWSI_Slovakia - @EWSI_Slovenia - @EWSI_Spain - @EWSI_UK
Like us on Facebook
Belgium - Bulgaria - Croatia - Cyprus - Czech Republic - Finland - Germany - Greece - Ireland - Italy - Latvia
Lithuania - Luxembourg - Malta - Netherlands - Poland - Portugal - Romania - Slovakia - Slovenia - UK
11. 10. 16