Newsletter Evropského integračního portálu - č. 84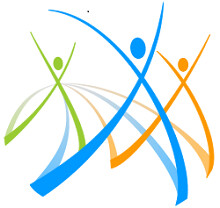 Níže naleznete aktuální newsletter Evropského integračního portálu. V červenci jsme spustili EWSI v novém kabátě – modernější a přehlednější. Podívejte se...
Z aktuálního obsahu bych vás rád upozornil na následující informace:
Evropská komise 13. července zveřejnila balíček reforem Společného evropského azylového systému. Pomůže to zlepšit integraci? Návrhy opatření najdete zde.
Generální ředitelství pro migraci a vnitřní věci (DG HOME) zveřejnilo programové priority Azylového, migračního a integračního fondu (AMIF) pro rok 2016. Mezi priority patří zejména podpora aktivního zapojení imigrantů do hostitelských společností a předodjezdová a popříjezdová integrační podpora žadatelů o mezinárodní ochranu, přesídlených či relokovaných osob. Grantová výzva na podporu těchto priorit bude zveřejněna ve čtvrtém čtvrtletí letošního roku, alokovaná částka bude 9 500 000 Eur.
---
EWSI ČR na sociálních sítích:
FB MigraceOnline.cz FB EWSI ČR TWITTER EWSI ČR #MigrantIntegrationEU
E-Newsletter
16 August 2016 / Issue 84
WELCOME!
Last month, a new version of the European Web Site on Integration's was released. The upgrade contained a first set of changes meant to ease your navigation. A modern homepage design as well as a better organisation of the available content are the most visible elements. New features, such as clickable tags for each item summary displayed on the homepage and a Twitter feed based on #MigrantIntegrationEU, were also implemented. Take a look
This 84th issue of the Web Site's newsletter features a selection of significant amendments to EU and national regulations, available funding opportunities, new policy measures, positive public opinion campaigns, innovative initiatives, etc. As usual, a list of upcoming events from across Europe is also provided.
European News
Will the new Asylum Package improve integration?
On 13 July 2016, the European Commission announced 4 proposals as a package of reforms to the Common European Asylum System. Discover the regulations
2016 EU integration fund priorities announced
The European Commission's DG HOME published its 2016 work programme in the framework of the Asylum, Migration and Integration Fund. The 2016 programme aims to promote, inter-alia, action on its new policy on legal migration. Other priorities
---
Upcoming Events
Rostock - Integration: Wie geht das? Bildung, Arbeit, Kultur
07/09/2016 09:15
(Universität Rostock Ulmenstraße 69 Arno-Esch-Hörsaal 18057 Rostock)
"Integration – Wie geht das? Bildung, Arbeit, Kultur", 7. September 2016, Tagung an der Universität Rostock zur (beruflichen) Integration von MigrantInnen Im Mittelpunkt der Tagung soll der Begriff der Integration stehen - aus Sicht der bereits hier Wohnenden sowie aus der Sicht…
Read More
Birmingham - Refugees Welcome movement Summit
10/09/2016 10:00
(The Saffron Centre 256 Moseley Road Highgate Birmingham B12 OBS)
The Welcome Summit will gather groups behind the Refugees Welcome movement from across the country. The aim is to celebrate achievements, analyse the British response to the 'refugee crisis', and plan a more welcoming Britain. It will also be an opportunity for participants to build…
Read More
Hannover - Fachtagung Politische Gewalt: Phänomene und Prävention
12/09/2016 11:00
(Radisson Blu Hotel Hannover Expo Plaza 5 30539 Hannover)
Fachtagung "Politische Gewalt – Phänomene und Prävention"der Bundeszentrale für politische Bildung, 12. bis 13. September 2016 in Hannover, Radisson Blu Hotel Im Jahr 2015 gab es in Deutschland fast 1000 Angriffe auf Unterkünfte für Flüchtlinge.…
Read More
Click here for more events
---
Latest News
Greece: First MMR vaccination campaign rolled out in Athens' camp
In addition to one-off onsite medical treatments, the Hellenic Red Cross, together with the Spanish Red Cross and the International Federation of Red Cross and Red Crescent Societies (IFRC), begun a measles, mumps and rubella (MMR) vaccination campaign for children aged 1-15 and hosted in…
Read More
Romania: 2 new regional centres for integration opened
In July 2016, two regional centres for integration were inaugurated, as part of the AMIF funded project 'INTEGRATION+: Services and assistance for migrants in Region 2'. The Regional Centres for Integration in Constanta and Galati will offer a wide range of integrated…
Read More
Netherlands: Emergency shelters for refugees resulted in increased integration
Last year, during the peak of asylum applications, cities had to accommodate asylum seekers in emergency shelters; often in or closer to the city than regular facilities. This proximity with a higher number of locals resulted in an increased involvement of volunteers, which ultimately led to…
Read More
Portugal: Government launches campaign against female genital mutilation
' The right to live without female genital mutilation ' is the baseline of a new campaign launched on 20 July by the Deputy Prime Minister Eduardo Cabrita and the Secretary of State for Citizenship and Equality Catarina Marcelino. The awareness campaign will be carried out at airports all over…
Read More
Ireland: Europe investigates the country's lack of hate crime legislation
Following the petition ' Love Not Hate - Unite to Legislate against Hate Crime ', launched by the Action Against Racism Group and submitted to the European Parliament's Committee on Petitions by the Irish section of the European Network Against Racism (ENAR Ireland), the…
Read More
Italy: Initiatives to facilitate refugees' access to universities proliferate and unite
The first Italian higher education institution to open its doors to refugees and asylum-seekers was one of the most prestigious in the country: the Oriental University in Naples. With its ' Welcome Student-refugees Programme ', this institution granted 12 scholarships since September 2015.…
Read More
Deutschland: Kabinett billigt 80-Cent-Job-Programm für Flüchtlinge
Anfang August soll ein neues Arbeitsmarktprogramm für Flüchtlinge beginnen. Das Bundeskabinett machte den Weg für 100.000 Arbeitsgelegenheiten frei, die der Bund in den kommenden drei Jahren mit einer Milliarde Euro fördert. Diese sogenannten "Ein-Euro-Jobs" sind…
Read More
Poland: Immigrants earn 30 % less than Poles, National Bank reports
According to a recent report released by the National Bank of Poland (NBP), immigrants living in Warsaw work more and earn less than nationals living in the Polish capital. Researchers show that immigrants' salaries are 30 percent lower than those of Poles. The difference is even…
Read More
Portugal: New protocol to provide psychological support to refugees signed
On 1 July, the Portuguese Psychologists Professional Order signed a partnership protocol with the High Commission for Migrations and committed to provide volunteers to support refugees. The protocol establishes partnership for psycho-social risk assessment, professional internships…
Read More
Click here for more news
---
Integration Practices Recently Uploaded
Herbs and Flowers (Hwawar u Fjuri) - Workshops to discover strong commonalities between cultures
Ħwaw ar u Fjuri ( Herbs and Flowers) is a one year experimental project (October 2013 - October 2014) initiated to create common spaces where Maltese nationals and migrants could meet and get to know each other through the narration of stories on the use of herbs and flowers in their…
Read More
Click here for more integration practices
Share your own good practice with the rest of the community! Click here
---
Latest Funding Information
Europe: New Horizon 2020 funds on migration policy
The European Commission has adjusted its 2017 research funding plans to make migration a greater priority for EU policy-oriented research (see IP/15/5831), with a budget of €8.5 billion. In response to the migration crisis funding is made available to coordinate research…
Read More
Italy: Deadline for National AMIF funding opportunity extended to 15 September
On the basis of the inter-institutional Agreement signed on 28 May 2015 between the AMIF National Authority (Department of Immigration and Civil Liberties, Ministry of Interior Affairs) and the AMIF Delegated Authority (Directorate General of Immigration and Integration Policies, Ministry of…
Read More
Portugal: 2 new AMIF funding opportunities for local projects
The Ministy of Internal Administration and the High Commissariat for Migrations have released 2 new calls for proposal within the framework of Asylum, Migration and Integration Fund. Both funding opportunities target local actors - municipalities and NGOs - engaged in the integration of migrants…
Read More
United Kingdom: Funding for celebrating local diversity
The Big Lottery are offering grants between £300 and £10,000 for groups to hold one off events or activities which celebrate their local community. All projects have to be open to everyone in the local community but higher priority will be given to applications from projects which…
Read More
Click here for more funding information
---
Latest Documents
Europe: WHO Strategy & action plan for refugee & migrant health
The draft Strategy and action plan for refugee and migrant health in the WHO European Region focuses on strategic areas and priority actions to address the public health and health system challenges related to migration, in the spirit of the recently adopted 2030 Agenda for…
Read More
Europe: Handbook on Students with Migrant Background
The European Student Union published a handbook on Students with a Migrant or Ethnic Minority Background. This handbook was based on the work of its Ethnic Minorities Working Group from 2009 to 2013. The main active members were the representatives of SAMOK (Finland), NUSUK (UK),…
Read More
XXV Statistical Yearbook on Immigration by CARITAS-Fondazione Migrantes
The 25th Annual Statistical Yearbook on Migration ( Dossier Statistico Immigrazione ), produced by Caritas and Fondazione Migrantes, was presented to the public on 5 July 2016 in Rome. The Yearbook offers a detailed picture of the presence of foreigners in Italy, their characteristics and their…
Read More
Local government and migrant integration in Europe and in Greece
The present report explores migrant integration through the lens of local governments. It reviews the relevant literature on the role of local governments in the integration of migrants in Europe and examines the case of Greece. On the basis of this review, the report develops an analytical…
Read More
Transition of asylum seekers from direct provision to life in the community
The report is based on interviews with 22 former asylum seekers and aims to develop a deeper understanding of the experiences of those who have been granted international protection, as they transition from Direct Provision (DP) to autonomous life in the community. The report…
Read More
Evaluation des Allgemeinen Gleichbehandlungsgesetzes (AGG)
Knapp zehn Jahre nach der Einführung des Allgemeinen Gleichbehandlungsgesetzes (AGG) hat die Antidiskriminierungsstelle der Bundes das Gesetz vom "Berliner Büro für Recht und Wissenschaft" und der Zivilrechtsexpertin Christiane Brors von der Universität Oldenburg…
Read More
Click here for more documents
---
EWSI on social networks: Stay up-to-date on integration news !
The European Web Site on Integration is present on social networks, with dedicated country accounts on Twitter and Facebook.
Subscribe to these accounts by clicking on the links below and stay up-to-date on integration news!

Follow us on Twitter
@EWSI_Belgium - @EWSI_Cyprus - @EWSI_CZECH - @EWSI_Denmark - @EWSIFinland - @EWSI_Greece - EWSI_Italy
@EWSI_Latvia - @EWSI_Malta - @EWSI Luxembourg - @EWSI_Malta - @EWSINetherlands - @EWSIFrance
@EWSI_Portugal - EWSI_Romania - @EWSI_Slovakia - @EWSI_Slovenia - @EWSI_Spain - @EWSI_UK
Like us on Facebook
Belgium - Bulgaria - Croatia - Cyprus - Czech Republic - Finland - Germany - Greece - Ireland - Italy - Latvia
Lithuania - Luxembourg - Malta - Netherlands - Poland - Portugal - Romania - Slovakia - Slovenia - UK
18. 8. 16