Newsletter Evropského integračního portálu - č. 83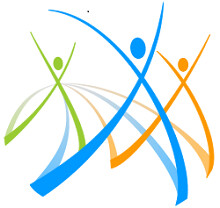 Níže naleznete červnový newsletter Evropského integračního portálu. Z jeho obsahu bychom vás rádi upozornili na následující informace:
Cílem novely je usnadnění integrace držitelů Modrých karet, tedy vysoce kvalifikovaných migrantů ze třetích zemí, v Evropě. Návrh počítá s okamžitým nárokem na sloučení rodin či se zkrácením lhůty pro žádost o trvalý pobyt v členských zemích EU. O Modré karty si nově budou moci žádat také držitelé mezinárodní ochrany.
Evropský parlament odhlasoval usnesení o integraci uprchlíků
Evropský parlament schválil 5. června nezávazné usnesení /Sociální začlenění a uplatnění na pracovním trhu/ o prohloubení integrace uprchlíků. Usnesení konstatuje, že pomalá azylová řízení a relativně krátká doba, na niž jsou pobytová oprávnění udělována, blokuje přístup azylantů ke vzdělání a na trh práce. Rezoluce rovněž odmítá myšlenku zaměstnávat uprchlíky za mzdu nižší, než je stanovená minimální mzda dané země, a akcentuje zajištění rovného přístupu uprchlíků ke vzdělání, bydlení a na pracovní trh. Klíčové závěry usnesení najdete zde.
EWSI ČR na sociálních sítích:
FB MigraceOnline.cz FB EWSI ČR TWITTER EWSI ČR #MigrantIntegrationEU
E-Newsletter
13 July 2016 / Issue 83
Dublin - Young Voices EU Consultation: Diversity, Connectivity, Inclusion
This is the 83rd issue of the European Web Site on Integration's newsletter.
Please find below a selection of the most relevant policy developments, data updates, events, funding schemes and good practices at the EU, national and local level, recently published on the Web Site.
European News
Blue Card recast to facilitate integration of highly-skilled
The European Commission presented its proposal for the recast of the EU Blue Card Directive. The recast aims to improve the integration of highly-skilled third-country national workers by facilitating their family reunification rights, access to long term status as well as the eligibility for beneficiaries of international protection. Directive's specifics
European Parliament votes resolution on refugee integration
The non-binding resolution Social inclusion and integration into the labour market - 2015/2321(INI) - was voted on 5 July 2016. The text was drafted by Social Democrat MEP Brando Benifei and subject to a debate in the full plenary. Key conclusions
New EC Skills Agenda is key for integration
The New Skills Agenda for Europe contains 10 concrete actions for Member States, social partners, the industry and other stakeholders to ensure that the right training, skills and support are available to people in the EU. Actions targeting TCNs
Consultations on 2007-2013 European Integration & Refugee Funds are open
The European Commission is inviting stakeholders and the public to respond to consultations on:
European Fund for the Integration of third-country nationals (EIF) actions for 2007-2010
European Fund for the Integration of third-country nationals (EIF) actions for 2011-2013
European Refugee Fund (ERF) actions for 2008-2010
European Refugee Fund (ERF) actions for 2011-2013
Upcoming Events
Dublin - Young Voices EU Consultation: Diversity, Connectivity, Inclusion
28/07/2016 10:30
(Pearse Street Library, Dublin)
The National Youth Council of Ireland and the Department of Children and Youth Affairs invite young people (15-30 years old) to a consultation event as part of the Europe-wide Structured Dialogue Cycle V theme 'Enabling all young people to engage in a diverse, connected and inclusive Europe'.…
Read More
Turku - Seminar on mobile and virtual life
22/08/2016 11:40
(Migration Institute of Finland, Eerikinkatu 34, Turku, Finland)
This year, the Finnish Society of Futures Studies' summer seminar will cover the role of technology in the everyday life both Finnish nationals and immigrants. One important question will be the role of virtual life in migrant integration. The seminar's programme includes panels on, a.o: Current…
Read More
Click here for more events
---
Latest News
Italy: The high economic integration of the Chinese community
Following controls on safety conditions in a storehouse hosting Chinese manufacturing firms, hundreds of Chinese gathered on 1 July 2016 in a neighbourhood of Sesto Fiorentino, a small city close to Florence, to protest against what they deemed as harassment from the Italian police. Tensions…
Read More
Poland: Gdańsk, first city to adopt its own Model of Integration
On 30 June 2016, the City Council of Gdańsk adopted - after a series of meetings with inhabitants - its own Model of Immigrant Integration to support immigrants and refugees who reside in the city. The document contains concrete procedures on how to help immigrants find employment or…
Read More
Romania: New amendment to allow Blue Card holders to practice medicine
A new emergency ordinance, modifying and supplementing Law no 95/2006 on healthcare reform, will introduce legislative changes with an important impact on the professional status of and mobility opportunities for third country medical graduates and professionals. The latter cannot practice…
Read More
Finland: Rent incentive to encourage refugees to settle near reception centres
The Finnish government has rolled out an incentive scheme aimed at encouraging asylum seekers who've received resident permits to remain in locations close to the reception centres that housed them. The state hopes that the promise of two months' rent and a security deposit on a…
Read More
Slovakia: Migrants don't have a stereotypical view of nationals
The Centre for Research on Ethnicity and Culture conducted more than 50 interviews with migrants from different countries with the aim to explore how migrants perceive the Slovak society. Researchers found out that migrants' perception of the Slovak society and its members is not made…
Read More
Czech Republic: Recordings show TV channel ordered staff to negatively cover refugee arrivals
Evidence has emerged that the Czech Republic's 2nd biggest commercial television channel TV Prima ordered journalists to report negatively on the "refugee crisis". Last Tuesday, the news site hlidacipes.org posted an audio recording of a meeting held on 7 September 2015, where reporters were…
Read More
Portugal: Call for applications for the 4th Intercultural School Seal
Applications for the 4th edition of the Intercultural School Seal, an initiative of the Portuguese General Directorate of Education (DGE) and the High Commission for Migrations are now open. The Intercultural School Seal distinguishes public, private or cooperative schools that, through…
Read More
Spain: The economic activity rate of immigrants exceeds that of nationals
The economic activity rate of non-EU citizens in Spain reached 82% in 2015 and surpassed that of Spanish nationals, which stood at 78.7%, according to the latest data on labour market integration of immigrants published by the EU statistical office Eurostat. However, in most Member States the…
Read More
Luxembourg: LISKO, new service to support vulnerable refugees
As of now, vulnerable recognised refugees will benefit from a dedicated service that will support them during their integration into the Luxemburgish society. The new Center for Integration and Social Cohesion LISKO has been inaugurated on 13 June by the Family Minister Corinne Cahen.…
Read More
Germany: UNICEF demands better conditions for refugee children
The UN children's organisation UNICEF published a report on Tuesday criticising the living conditions of refugee children in Germany. According to the authors, they enjoy far lower standards of safety, medical treatment and education than their German-born counterparts. It is also pointed out…
Read More
Click here for more news
---
Integration Practices recently uploaded
The UnBulgarians - Photo exhibitions of the faces behind immigration statistics
The UnBulgarians depicts the contemporary Bulgarian multicultural society. Through the use of photography, the project intends to trigger media and public debate on xenophobia, discrimination and integration. It showcases photographs of foreigners living in Bulgaria - EU…
Read More
MyMind - Accessible Centre for Mental Wellbeing for all, including minorities
MyMind Centre for Mental Wellbeing is a not-for-profit provider of accessible mental health care. Centres in Dublin (North and South), Cork and Limerick provide multilingual online or offline counselling and psychotherapy services which are accessible to the migrant community. Fees are…
Read More
Click here for more integration practices
---
Latest funding information
Romania: WEB-NGO Program for free design, development, implementation and hosting of Romanian NGO websites
Digital Europe Association invites non-governmental organisations to participate in the WEB-NGO Program, offering free design, development, implementation and hosting of websites for Romanian NGOs. The Program aims to: support NGOs in the development of their promotion capacity…
Read More
Europe: Call for Proposals on health-enhancing activities for refugees
The Directorate-General for Education and culture has launched a call for proposals (EAC/S16/2016) to promote broader access to health-enhancing physical activities (HEPA) for refugees. The deadline for applications is 9 September 2016. This call would allow the testing of the development…
Read More
Latest documents
Summary of NORFACE research 2009-2014
The NORFACE Research Programme on Migration is a programme of 12 transnational research projects on the theme of ' Migration in Europe: Social, Economic, Cultural and Policy Dynamics '. The programme received funding through the European Commission 7th Framework Programme. This…
Read More
Internal migration among refugees from Somalia Iraq and Afghanistan in the 2000s
The majority of the 3 biggest refugee communities - Somalis, Iraqis and Afghans - have moved to and settled in the greater Helsinki area or in the counties of Varsinais-Suomi and Pirkanmaa in the 2000s, reveals a recent research of The Ministry of Economic Affairs and Employment. In order…
Read More
Annual Report on the Situation of Ethnic Minorities
The Czech Government publishes the Annual Report on the 2015 Situation of Ethnic Minorities. The document in which representatives of the minorities (members of the Council) complain about a shortage of financing means for their activities, was drafted by the Government Council for Ethnic…
Read More
The Basic Law - Cornerstone of our society
Federal Office for Migration and Refugees published the brochure The Basic Law - Cornerstone of our society which provides an introduction to the German constitution and intends to help migrants and refugees to settle in more easily and quickly in their new home and integrate into German…
Read More
Click here for more documents
Country information sheets recently updated
Croatia
Click to view
Slovakia
Click to view
Click here for country information sheets
---
EWSI on social networks: Stay up-to-date on integration news !
The European Web Site on Integration is present on social networks, with dedicated country accounts on Twitter and Facebook.
Subscribe to these accounts by clicking on the links below and stay up-to-date on integration news!

Follow us on Twitter
@EWSI_Belgium - @EWSI_Cyprus - @EWSI_CZECH - @EWSI_Denmark - @EWSIFinland - @EWSI_Greece - EWSI_Italy
@EWSI_Latvia - @EWSI_Malta - @EWSI Luxembourg - @EWSI_Malta - @EWSINetherlands - @EWSIFrance
@EWSI_Portugal - EWSI_Romania - @EWSI_Slovakia - @EWSI_Slovenia - @EWSI_Spain - @EWSI_UK
Like us on Facebook
Belgium - Bulgaria - Croatia - Cyprus - Czech Republic - Finland - Germany - Greece - Ireland - Italy - Latvia
Lithuania - Luxembourg - Malta - Netherlands - Poland - Portugal - Romania - Slovakia - Slovenia - UK
21. 7. 16