Newsletter Evropského integračního portálu - říjen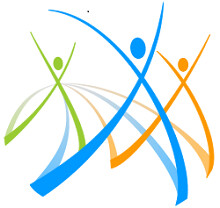 Níže naleznete říjnový newsletter Evropského integračního portálu. Přejeme pěkné čtení.
Zapojování občanské společnosti do integrace uprchlíků
Přijímání a přesídlování uprchlíků je ve většině evropských zemí historicky silně centralizované a patří do kompetencí vlád. Uprchlická krize v letech 2015/16 napnula kapacity azylových systémů některých zemí k prasknutí. Živelně rašící grassrootové aktivity sehrály klíčovou roli v distribuci materiální pomoci i lidské podpory nově příchozím, což mezi tvůrci politik zažehlo debatu o tom, co vše vlastně lze z intenzivnějšího zapojování občanské společnosti do integračního procesu vytěžit. Policy brief zpracovaný thinktankem Migration Policy Institute zkoumá široké spektrum přístupů k integraci uprchlíků včetně komunitního a soukromého financování integračních aktivit. Také se vypořádává se třemi typy problémů, kterým občanský sektor i vlády při jejich implementaci čelí:
1. Jak zachovat kvalitu integrační aktivity při tlaku na její rychlou implementaci?
2. Jak mají vládní orgány tyto aktivity supervidovat a neznechutit přitom komunitní leadery?
3. Jak kultivovat spolupráci všech zúčastněných stran?
Výzkumné středisko bude sledovat postoje evropské veřejnosti k migraci
V srpnu bylo v Bruselu založeno výzkumné středisko Observatory of Public Attitudes to Migration (OPAM), zaměřené na postoje Evropanů k migraci. Cílem OPAM je sledovat evropské, národní i regionálně specifické trendy související s postoji veřejnosti k migraci a zpřístupňovat je tvůrcům politik, akademikům i široké veřejnosti.
Inkluzivní vzdělávání odstraňuje segregaci ve školách
Komisař Rady Evropy pro lidská práva počátkem září zveřejnil position paper, který analyzuje příčiny segregace dětí-cizinců ve školách. Ukazuje se, že tyto děti často chodí do škol s neproporcionálně vysokou koncentrací dětí-cizinců. Učitelé zde sice mají relativně volnou ruku, zároveň však čelí absenci prostředků či nástrojů pro práci se specifickými vzdělávacími potřebami těchto žáků. Dokument identifikuje hlavní příčiny segregace dětí-cizinců, popisuje klíčové principy inkluzivního vzdělávání a shrnuje doporučení pro jeho další rozvoj.
EWSI ČR na sociálních sítích:
FB MigraceOnline.cz FB EWSI ČR TWITTER EWSI ČR #MigrantIntegrationEU

E-Newsletter 12 October 2017 / Issue 95
27. 10. 17